Hire a Pest Exterminator
When it comes to keeping your property and family or employees safe, pest infestations can present a serious threat. Though there are pest control treatments you can administer yourself, they may not be the best option for you.
Pest exterminators are trained on how and where to use different pesticides. They have a better understanding of different types of pests, how to identify them, and how to locate where they're entering your home or office.
If you live in the Colorado Springs area and are experiencing a pest infestation, contact High Country Pest Control for a free estimate. We have a trained and experienced team of pest exterminators who can help treat and eliminate pests.
Identifying Pests
Perhaps you've witnessed your unwelcome guests in action, but you may have only seen traces of them. If you've only seen droppings, holes chewed, or food stockpiled somewhere it shouldn't be, you might not be able to tell exactly what type of pest you're dealing with.
Pest exterminators are trained to identify different types of pests. At High Country Pest Control, we identify and treat ants, spiders, wasps, mice, rats, and a variety of other pests. Instead of guessing who your intruder is, trust a pest exterminator to identify them quickly and come up with a pest control treatment plan.
Eliminating Pests
Different types of pests require different types of pest control in order to effectively eliminate them from your home or place of business. Certain pesticides can only be used outside while some types of traps and baits work best indoors. For the safety of you and your family or staff, trust a professional to determine what treatment will work best.
Identifying the Problem
If you've attempted to treat for pests already and the infestation is recurring, it could be that you haven't identified the source of the problem. Pests are attracted to food, water, and shelter where they can hide and breed.
Pest exterminators look for causes of pest infestations on top of what type of pests you have. Nests, egg batches, garbage, plants, soil, pet food, collected water, and areas within your walls could all be sources of pests. Eliminating these sources on top of pest control treatment will help prevent future outbreaks.
Timely Service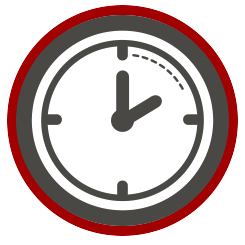 If you're trying to treat pests yourself, you could be spending a lot of time researching pests and looking for the best pest control options available in-store. Then you'll be spending time prepping your home or office to place these traps, baits, or bombs. This can be a serious hassle and even a waste of time if you have to set more traps or baits in the future.
When you hire a pest exterminator, though, you're ensuring that the pest control treatment is tailored to your needs. Pest exterminators have access to pesticides that aren't often available to the public and can use these treatments to quickly eliminate pests.
More Cost Effective
If you're having to spend more time on pest control when you handle it yourself, you're probably spending more money too. Pest control treatments available in the store are not going to work as well as treatments that trained pest exterminators use.
You'll spend more money purchasing new traps and baits than you would if you hired a pest exterminator to take care of the problem once. The initial cost may seem expensive, but remember that it's the most effective treatment and pest exterminators will help identify and eliminate the cause of the infestation as well. It's an investment that's well worth the cost.
Prevent Damage & Disease
If you're continually treating a pest infestation yourself, chances are that you're missing the source of the problem. This puts your property at risk for damage — and you, your family, or your employees at risk for disease.
Pests can cause damage to your property and your belongings. They can destroy carpets, clothing, floors, foundations, furniture, rugs, and walls. Don't risk this high cost of damage by trying to save money on pest control. A pest exterminator can treat the problem and prevent this type of damage.
The health and safety of your family or employees is another thing to consider. Many pests and rodents carry diseases like Hantavirus. If anyone is exposed to places where pests have been, they are at risk of getting sick. You're also at risk if you're placing traps regularly. Pest exterminators, however, are trained to take precautions to avoid being infected or allowing others to get sick.
Treatment Plans
At High Country Pest Control, we offer a variety of pest control treatment options. We offer bi-monthly, monthly, quarterly, and one-time service plans to accommodate your needs for pest control. We inspect and treat the interior and exterior of your property during our initial service, then maintain the exterior during our scheduled services afterward. We will treat the interior again as requested.
We are dedicated to 100 percent customer satisfaction, offer a free quote, use EPA-registered products, and offer same-day service. There's no need to vacate your property and we take special care for pets and children. Contact us in Colorado Springs today.
---